Collect:
Collecting ideas ready for writing
Collecting ideas, research, notes, sentences, paragraphs ready to draft.
Ideas – through background information, teacher expertise, modelled paragraphs/texts, whole class reading.
Research – books/pages from reference books, whole class reading (internet as a last resource and specified pages rather than through google).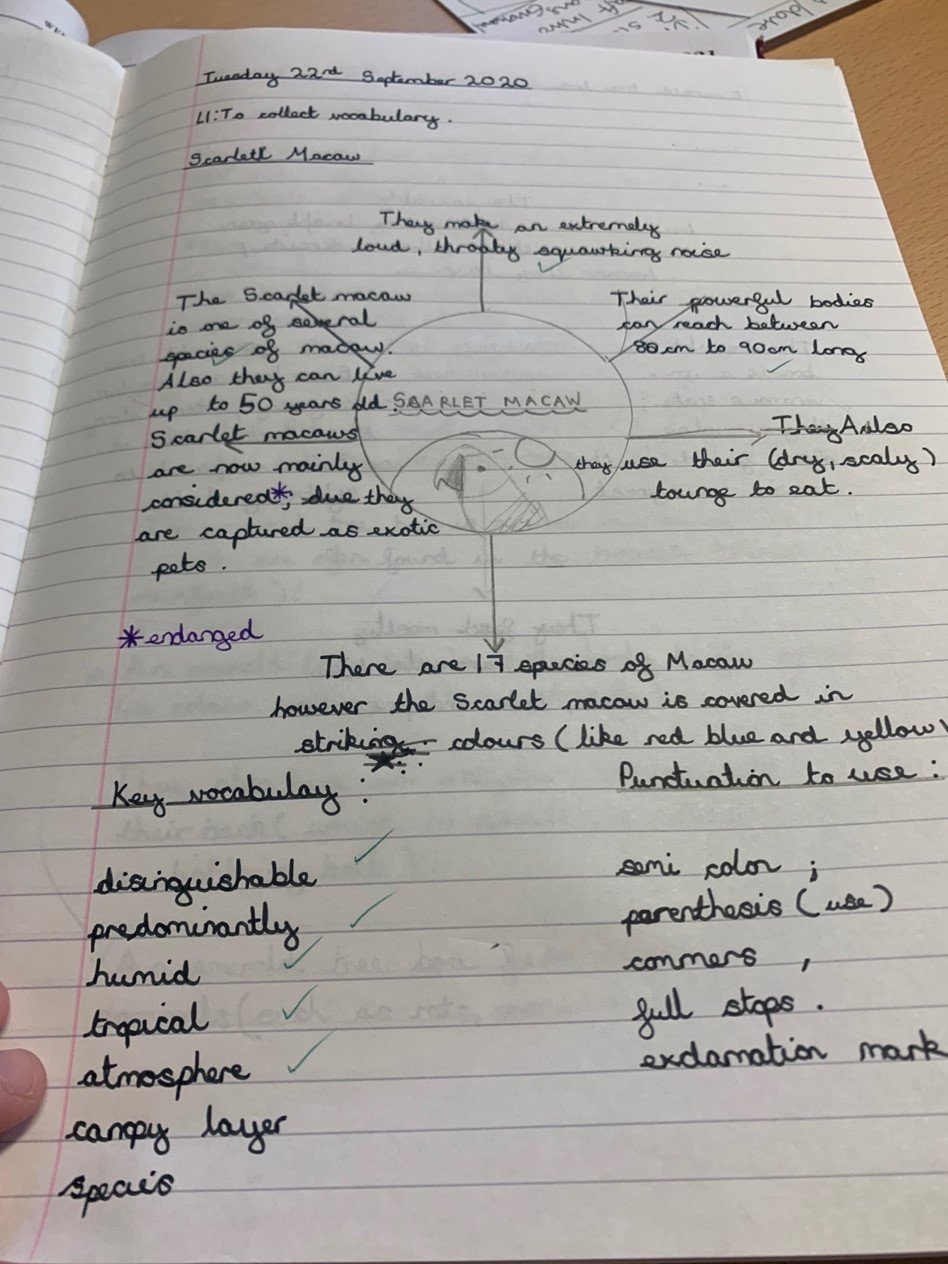 Notes – one or two words, not phrases or sentences from reading or teacher modelling.
Sentences - with one type used previously to review prior learning
other sentences using ideas, research and notes
two Alan Peat sentences per writing journey, teacher model, pair model, independent attempt, assessment for learning sentence, corrective review if needed, additional sentences in same style.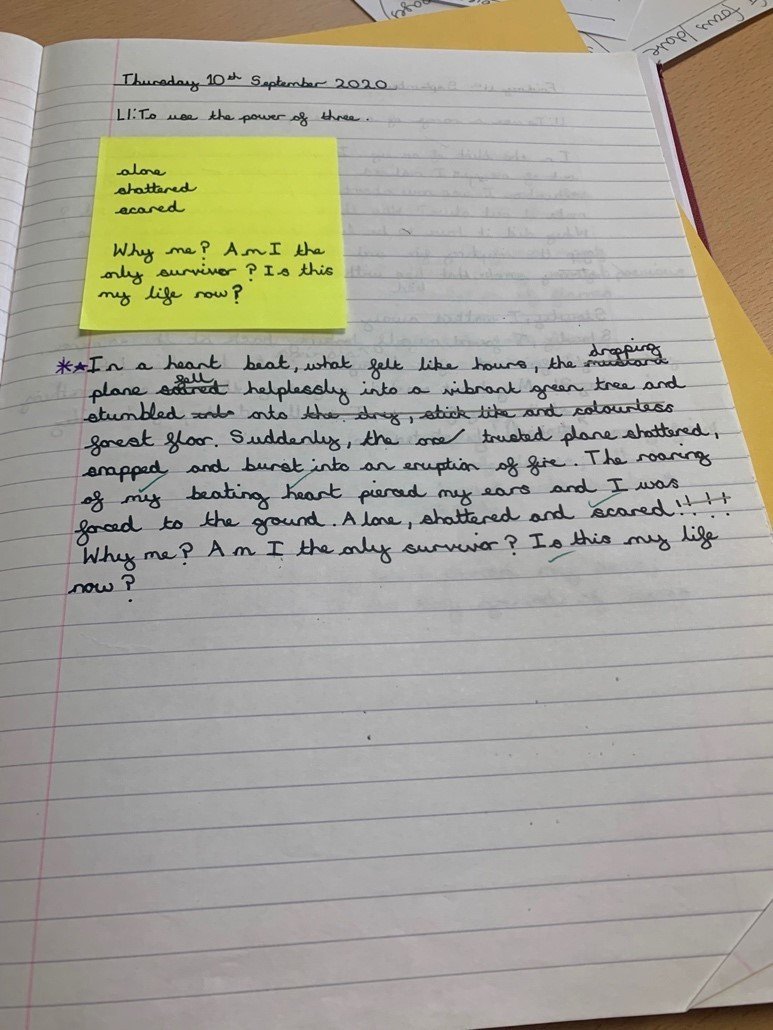 Paragraphs – organise sentences into paragraphs which are cohesive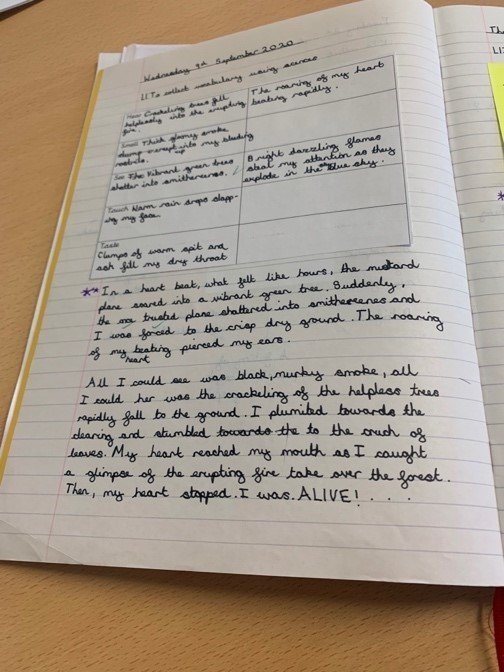 Learning environment expectations:
Alan Peat sentences are on display around the room – the sentence type is on the collect part of the working wall
Sample sentences are on the working wall for children to magpie
Book expectations:
Collect approach can clearly be identified within the writing journey
Format below is evidenced in writing books
Background knowledge (ideas we already have)

Research (What have we used?)

Notes (what do I now know?)