Pantosaurus - NSPCC
https://www.nspcc.org.uk/keeping-children-safe/support-for-parents/pants-underwear-rule/
https://www.youtube.com/watch?v=JqJOlA__91E
At Rillington Primary School children are taught and then reminded about the NSPCC programme of work called Pantosaurus. The programme teaches children important messages, like their body belongs to them and they should tell an adult if they're upset or worried.
We encourage are children to remember the PANTS golden rules: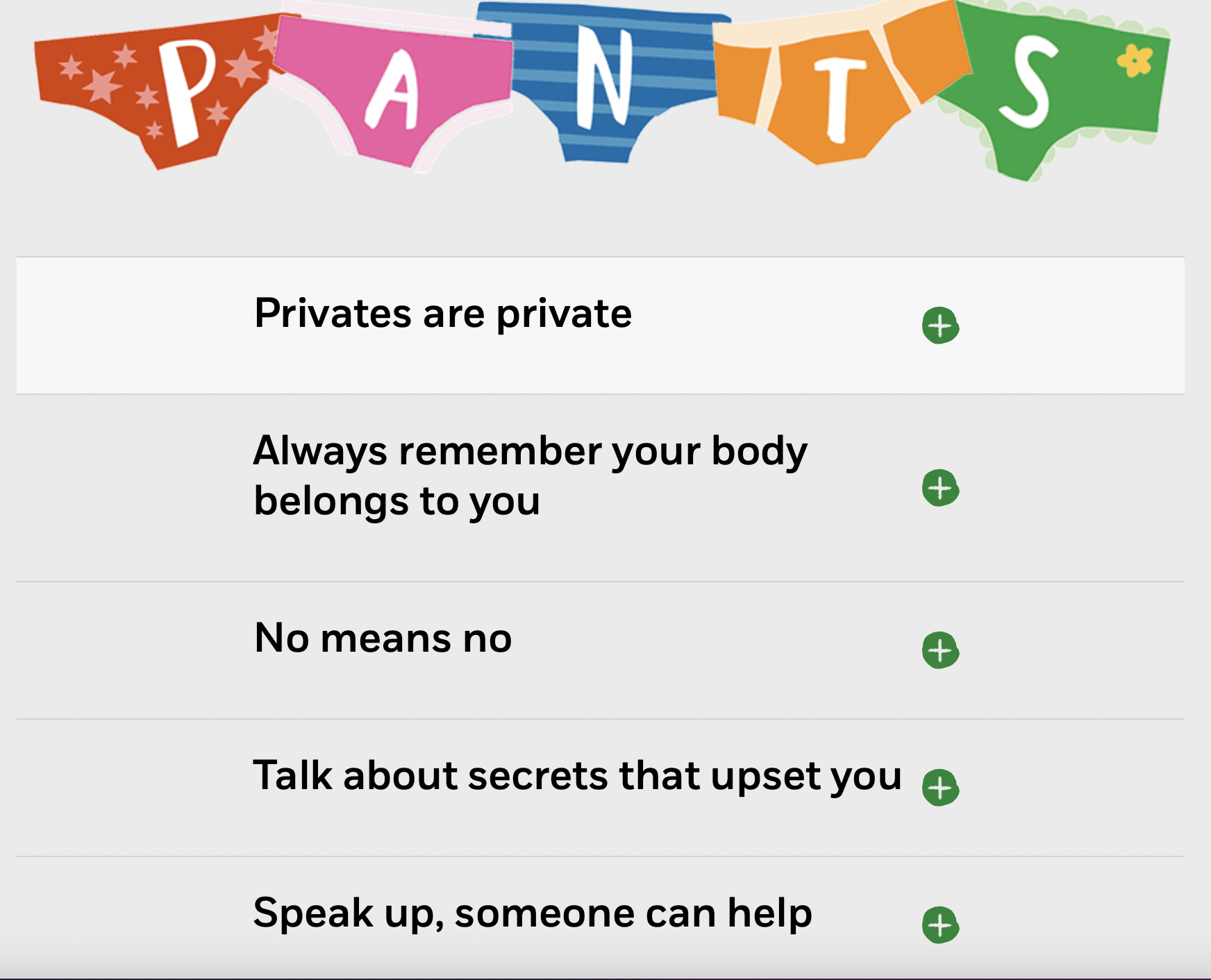 Tips and advice to help keep your kids safe
Talk PANTS helps children understand that their body belongs to them, and they should tell someone they trust if anything makes them feel upset or worried.
Encourage them to sing the pantosaurus song to you. https://www.youtube.com/watch?v=JqJOlA__91E
When's the right time to talk PANTS?
bathtime, applying cream or when getting your child dressed
car journeys
when swimming and saying that what's covered by swimwear is private
during a TV show that features a sensitive storyline
singing along to our PANTS song with Pantosaurus
reading our new PANTS storybook together.
If you would like further support or advice please contact the NSPCC directly or a member of staff in school.