Governors
Rillington are proud to be part of the educational vision of Elevate Multi Academy Trust whilst retaining our own strong identity. The Trustees have allowed its Academies to retain the same composition for their local governing bodies, which is set out below.
The three core functions of the local governing board are:
To ensure clarity of vision, ethos and strategic direction.

To hold the head teacher to account for the educational performance of the Academy and its children.

To oversee the financial performance of the Academy and make sure its money is well spent.
Chair of Governors: Diana Wetherell Terry
Contact: d.wetherellterry@rillingtonprimaryschool.org or Rillington Primary School, High Street, Rillington, Malton, North Yorkshire, YO17 8LA
Responsibilities
Together, the Governors are responsible for:
Setting aims and targets for the Academy and checking the Academy's progress towards attaining these.

Monitoring how well the Academy's policies and plans are working.

Accounting for the performance of the Academy and the Governing Body.

Working with the Head teacher to make sure that teaching at the Academy is effective and good quality and the children are making the best possible progress

Challenging and supporting the senior management team and taking opportunities to show interest in and appreciation of staff and children.

Promoting the interests of the Academy and its children in the wider community.
Types of Governors
There are several different types of Governor:
Parent Governor - Elected from parents at the school by parents at the Academy.

Staff Governor - Elected from staff at the school by staff at the Academy

Co-opted Governors - Appointed by members of the Local Governing Body. They are intended to be representative of the local community and may add particular kinds of expertise.

Associate member - Associate members may be appointed by the governing body as members, they are people who the governing body feel could contribute to its work.
Rillington's Local Governing Body:
1 Headteacher

1 member of staff – elected

2 parent governors – elected

4 co-opted governors – these may be people who live or work in the community served by our Academy, who are committed to the good governance and success of the Academy, but do not work or live close to it or, who in the opinion of the governors have the necessary skills set.
Meet the Governors: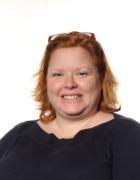 Carrie Stabler: Head teacher - ex-officio
During her time at Rillington Carrie

has steered the Academy in it's drive for improvement, ensuring that safeguarding is effective and pupil's outcomes are improving. Recently, she led the Academy through a successful HMI monitoring visit. Carrie is passionate about reading, mental health and children being physically active, these are at the heart of Rillington's curriculum.
Outside of school Carrie is passionate about sports and enjoys spending time watching her children play football and cricket.
Diana Wetherell Terry: Co-opted Governor, Chair of the Local Governing Body, Curriculum and leadership link Governor
Diana brings skills and expertise gained through over 30 years' working in higher education. As Deputy Dean for the Business School and Faculty at York St John University she worked tirelessly to maintain its principles of good quality research-informed teaching through supporting best practice in education. Diana was responsible for strategic direction along with day-to-day management of a large faculty containing a diverse range of students and staff. In addition, she was responsible for the outreach programme which enabled her to teach in China, Kenya, Rwanda, Pakistan, Bahrain, and Hong Kong. Diana is driven by a passion to educate, to enable and empower young people to achieve their full potential and know that this is best achieved by developing, promoting, and supporting excellent and innovative teaching practice.
Diana acts as mentor for Chairs of Governors in North Yorkshire, is proud to be a governor and Chair at Rillington where time and knowledge is used to improve the life chances of the children, whilst striving to make it an outstanding place where children can grow.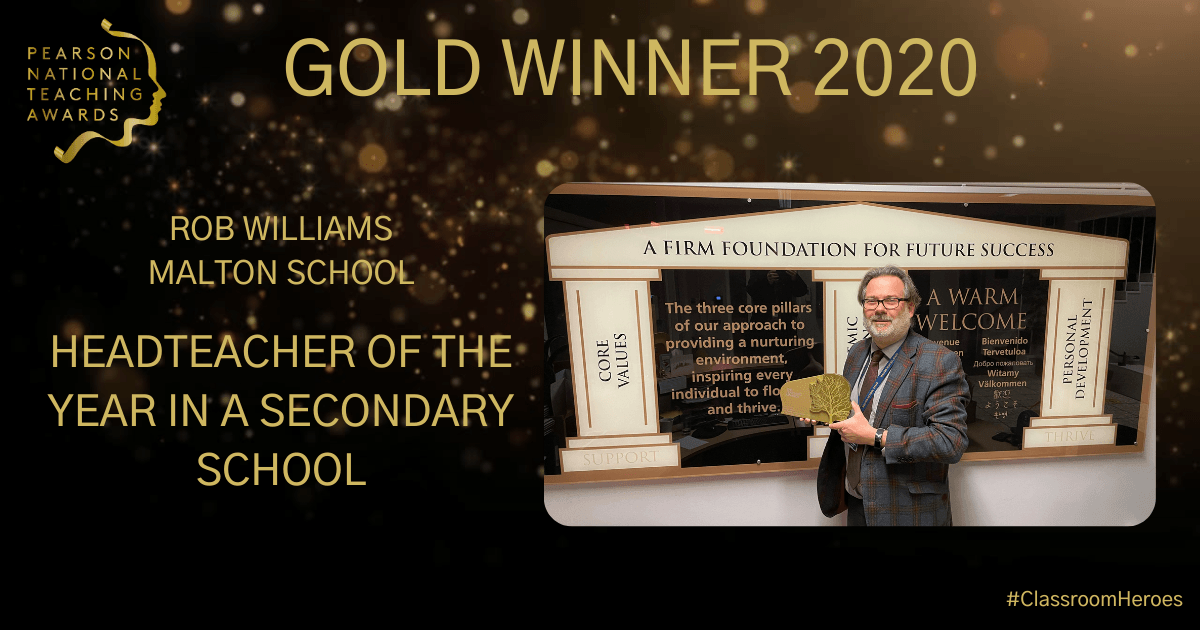 Rob Williams: Co-opted Governor, Quality of Education link Governor.
Rob is currently the Head teacher at Malton School, a nearby 11 to 18 secondary school, having been appointed to that post in September 2006. He was asked to join the IEB at Rillington Primary School as the Vice-Chair in July 2019 by North Yorkshire County Council. Rob has previously served as a parent governor at another successful primary school. He has been working in education for 30 years, starting as a teacher of History in Durham and then serving as a Head of Department and Head of Sixth Form at Fulford School in York and as Deputy Head at Temple Moor High School in Leeds before taking up his Headship at Malton.
Rob has recently received the Gold Award as Secondary Head teacher of the Year 2020 in the Pearson National Teaching Awards. He is passionate about the educational opportunities and the quality of provision that all the young people in Ryedale need and deserve.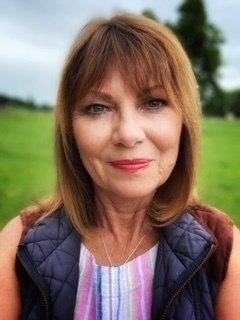 Janet Sanderson: Co-opted Governor, Safeguarding and SEND link Governor
Janet began her career as a peripatetic music teacher working with small groups of woodwind players in Nottinghamshire. She was also employed at the Nottinghamshire School of Music where she conducted and performed with a variety of orchestras and bands as well as tutoring more advanced pupils. She holds professional qualifications as a singer, performing with local choirs and opera groups. In 1989, she took up a similar teaching position with North Yorkshire County Council where she worked up until 2011 stepping down to stand for election to that same council. Janet has now represented the Division of Thornton Dale and The Wolds (including the village of Rillington) for ten years actively working with the communities within the division. In 2015 she was appointed to the executive of NYCC as Lead Member for Children's Services. Responsibilities include Children's Social Care, Fostering, Adoption, Disabled Children's Services, Safeguarding and Youth Justice. She has served as Young People's Champion, and Chairman of the Corporate Parenting Board as well as taking an active role on the planning committees for both NYCC and Ryedale District Council and served as a Local Authority governor at Lady Lumley's school.

Janet lives in the village of Thornton Le Dale with her husband Martin and three show cocker spaniels. She is immersed in community life running a community choir and during the pandemic organizing and filming a virtual community choir along with other virtual films and records of the voluntary groups within the communities she represents.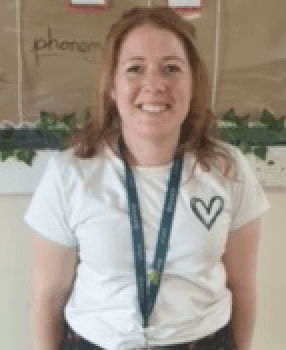 Cat Hegarty: Staff Governor
Cat joined the Rillington teaching team in May 2022. In a previous school, she was a staff governor and relished from the opportunity to understand the school further. Cat is passionate about ensuring all children achieve. She particularly enjoys reading, computing and maths. Cat enjoys making learning fun and engaging for all children.
Out of school, Cat enjoys being outdoors and especially loves camping. She is also part of the scouting movement and is a leader at a scout group in Scarboroug
Elliott Heward: Parent Governor - Finance-including pupil and sports/PE premium link Governor
Elliott is currently employed as a Regional Director for a Global energy and services business. As part of his employment, Elliott holds strategic accountability for a range of Public/Private partnership schemes with a combined value of £35m per annum. These schemes currently include 50 Schools and 2 acute hospital sites with over 350 employees. Elliott's role requires regular engagement with a range of Stakeholders including Headteachers, Governing Bodies, Local Authorities and Private Investors.
Originally from Grimsby in Lincolnshire, Elliott has now settled locally in Wintringham after moving back 'up north' from London in 2015.
We have a vacancy for a parent Governor - if you are interested in this position please email Diana Wetherell Terry - d.wetherellterry@rillingtonprimaryschool.org
Term of Office:
Name

Term of Office

Link Role

Name of Business

Nature of Business

Nature of Interest

Carrie Stabler

Head teacher

N/A

N/A

Rillington Primary School

Education

Head teacher

Cat Hegarty

Staff

14.07.2022 - 13.07.2026

Rillington Primary School

Education

Diana Wetherell Terry. Chair

Co opted

01.04.20 - 01.04.2024

Curriculum and leadership

None

Trustee Ryedale Community Transport

Retired

None

Trustee

Vacancy

Co opted

Rob Williams

Co opted

01.04.20 - 01.04.2024

Quality of Education

Malton Secondary School

Education

Head teacher

Janet Sanderson

Co opted

08.07.21 to 08.07.2025

Safeguarding & SEND

NYCC

Councillor

Vacancy

Parent

Elliott Heward

Parent

23.02.21 to 23.02.2025

Finance

Engie limited

Energy and services

Parent
Clerk to the Local Governing Body: Dianne Mousley
Resignations:
Sally Dunkley resigned on 16.11.2021 as a co opted governor
Jemma Miller resigned on 10.02.2022 as parent governor
Jo Johnson resigned on 07.04.2022 as staff governor
Governor Attendance:
Elevate's policies are circulated to all Head teachers and Academy staff.
Copies of the minutes from local Governing body meetings are available upon request.
Should you need a copy, please do not hesitate to contact the office
Annual Governance Statement 2020 - 2021