Music:

'Music is a universal language that embodies one of the highest forms of creativity' (The National Curriculum)
Intent:
At Rillington Primary School, our music curriculum intends to inspire creativity, self-expression and encourages our children on their musical journeys as well as giving them opportunities to connect with others. We hope to foster a life long love of music by exposing them to diverse musical experiences and igniting a passion for music. By listening and responding to different musical styles, finding their voices as singers and performers and as composers, children will become confident, reflective musicians.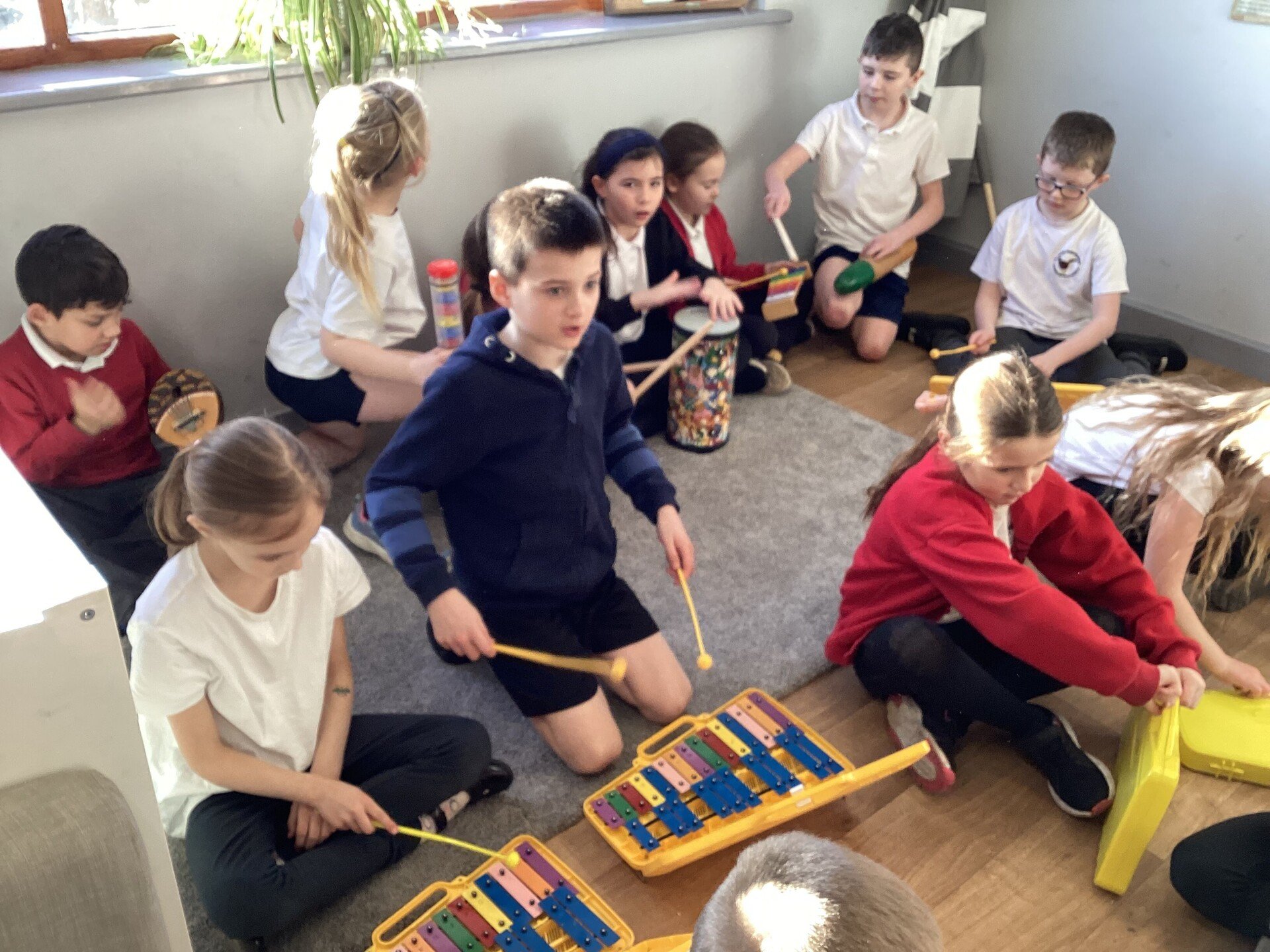 Implementation:
At Rillington Primary School we follow our music progression document from EYFS through to Year 6. Mrs Walley is our music expert and she created this progression with the curriculum development team, for the Elevate Trust so that other schools in the trust can develop their music offer too. It is split into seven strands as seen below: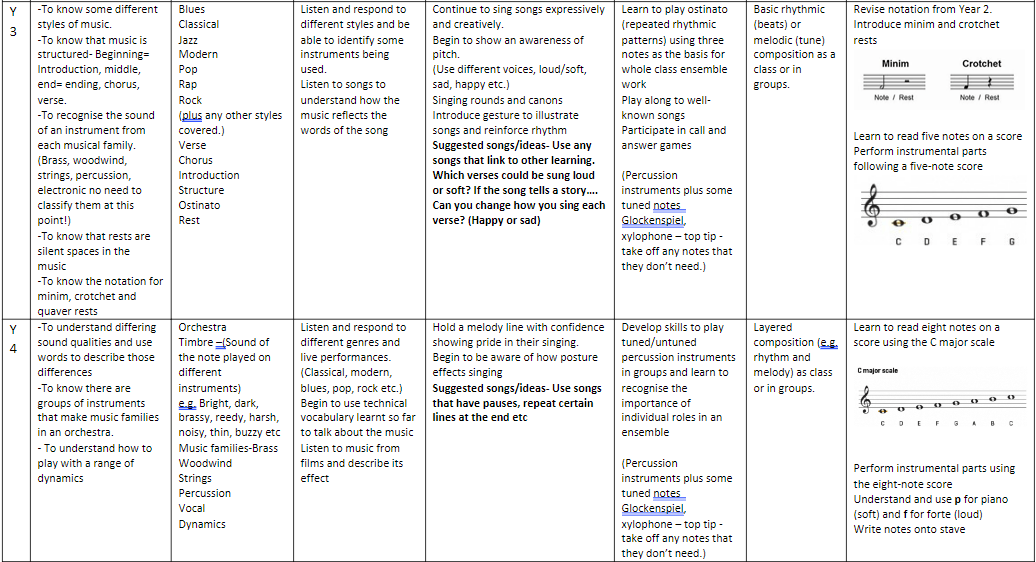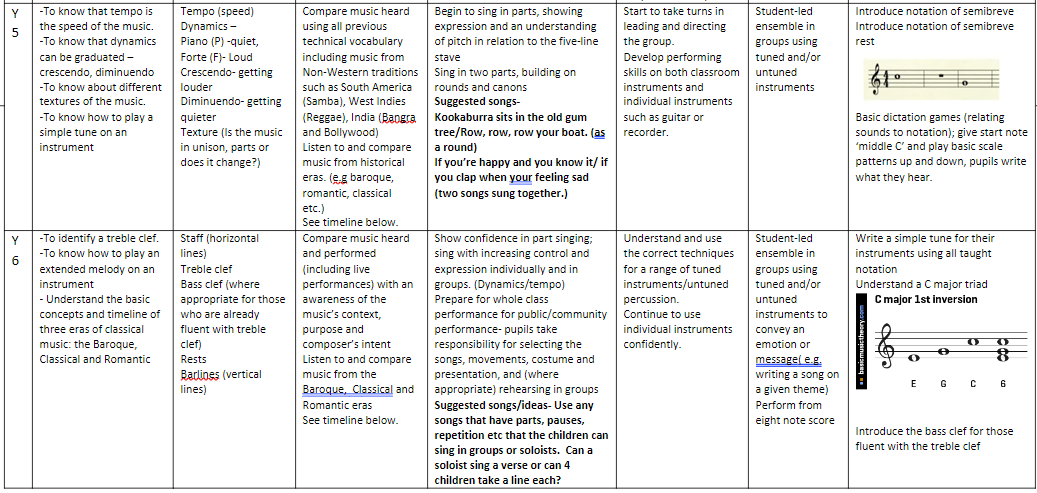 Each strand makes pupil's prior learning and future learning clear, showing how teaching fits into children's wider learning journey.
Knowledge

Vocabulary

Listening

Singing

Playing

Composing and improvising

Notation
EYFS
KS1
KS2

The children in EYFS are introduced:

to simple nursery rhymes and songs

to listening and identifying everyday sounds around them

to exploring different percussion instruments.

The children in KS1 begin learning basic skills and techniques which include:

using their voices expressively and creatively by singing songs and speaking chants and rhymes

playing tuned and untuned instruments musically

listening with concentration and understanding to a range of high-quality live and recorded music

experimenting with, create, select and combine sounds using the inter-related dimensions of music.

In KS2, the children begin to:

implement those skills and are taught to sing and play musically with increasing confidence and control.

They should develop an understanding of musical composition, organising and manipulating ideas within musical structures and reproducing sounds from aural memory.
Evidence is built up by means of sound and video recordings taken at the beginning and end of units or when there is something significant to note.
Lessons are recorded in large scrapbooks so the children can revisit their experiences. These show development of musical skills, particularly singing.
Pupil voice is also important in the review of provision for music.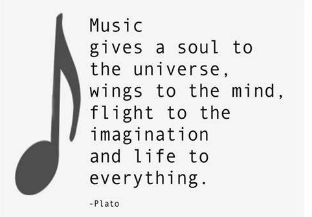 Impact:
Children enjoy music, in as many different ways as a listener, creator or performer.

They can discuss music using vocabulary they have been taught and comprehend its parts.

They can sing, feel a pulse, add rhythms and create melodies.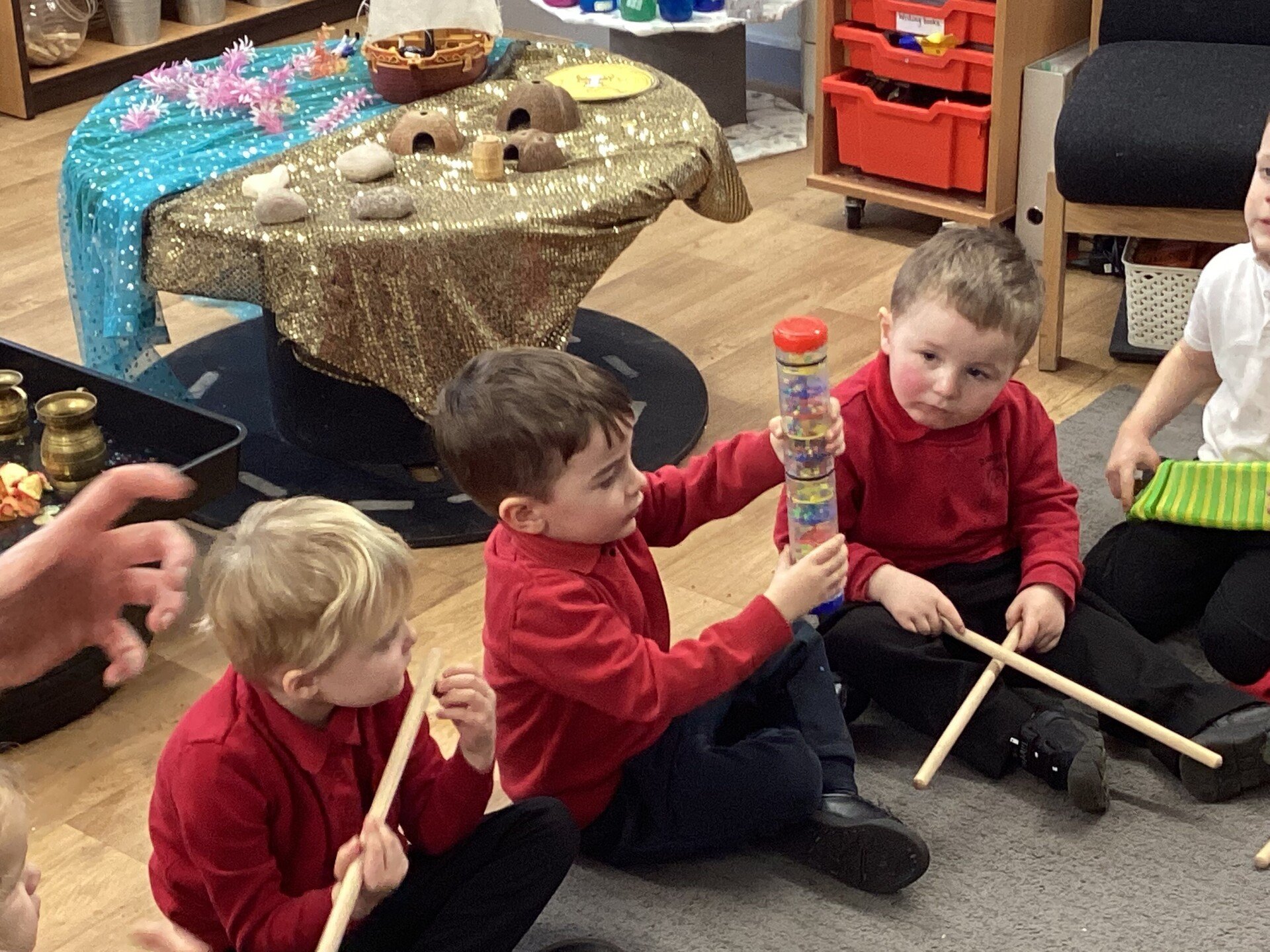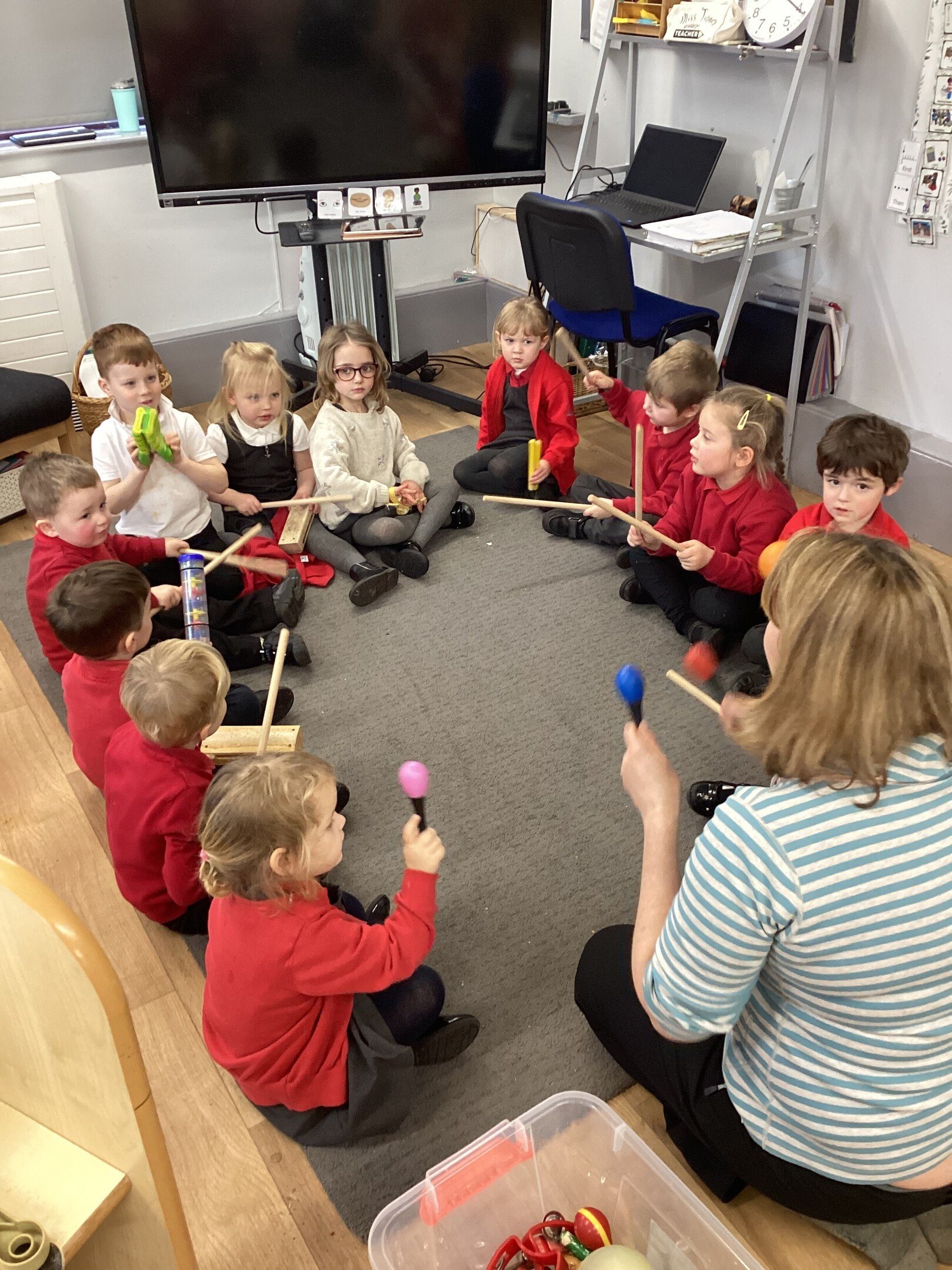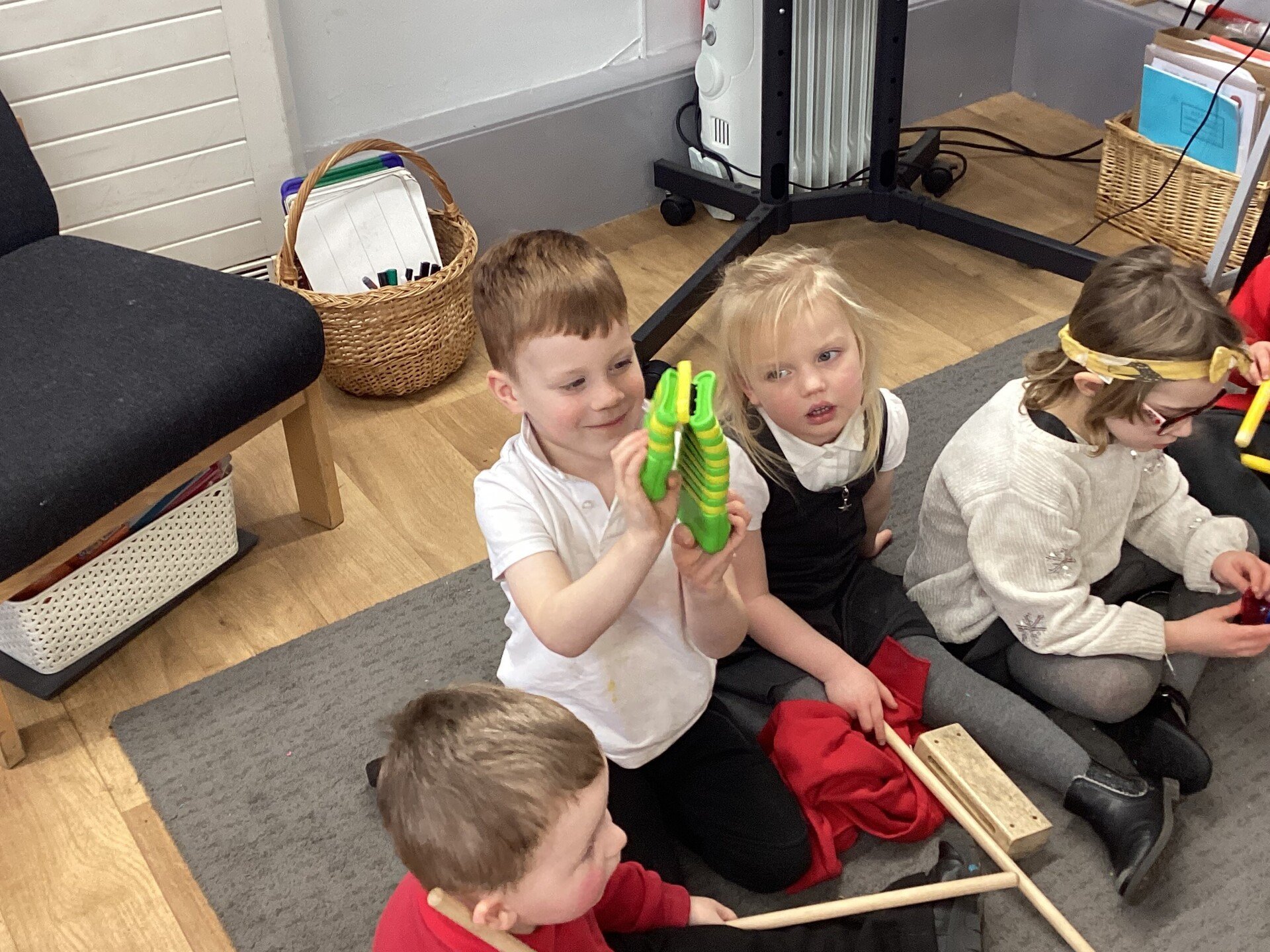 Additional music opportunities:
At Rillington Primary School all children receive at least 20 minutes of quality singing lessons each week with a experienced singing teacher
Our school choir have recently attended the Young Voices concert at Sheffield Arena (see below)
The school choir perform for members of our school community
What our pupils say: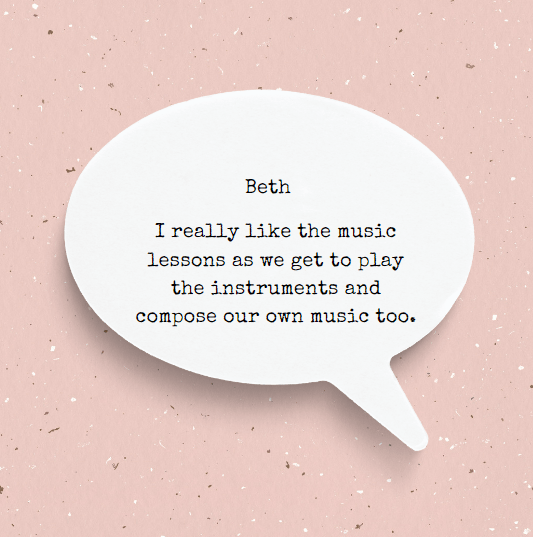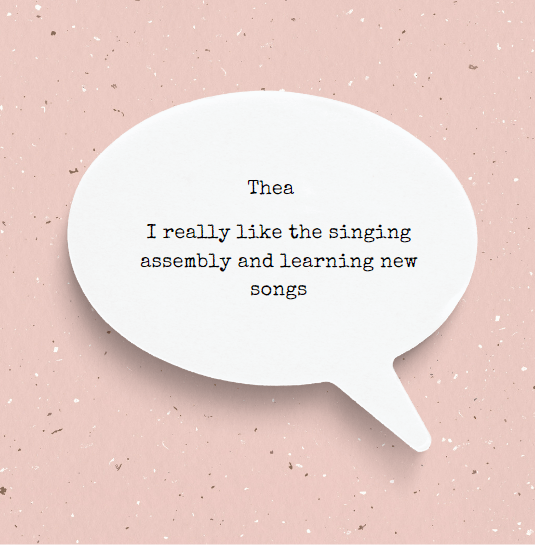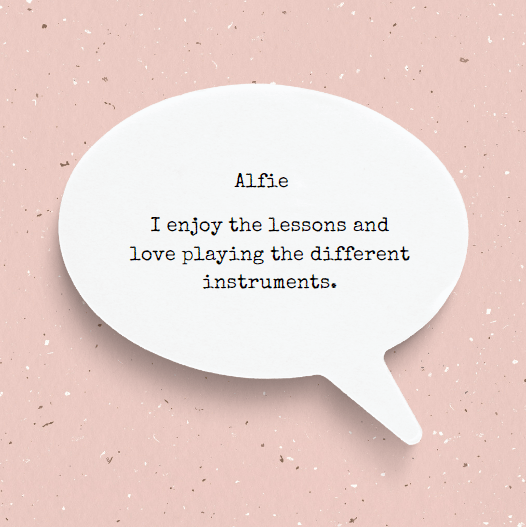 Young Voices 2023 - Sheffield Arena - 5th January 2023
Our Choir took part in one of the largest singing events (4000+ pupils)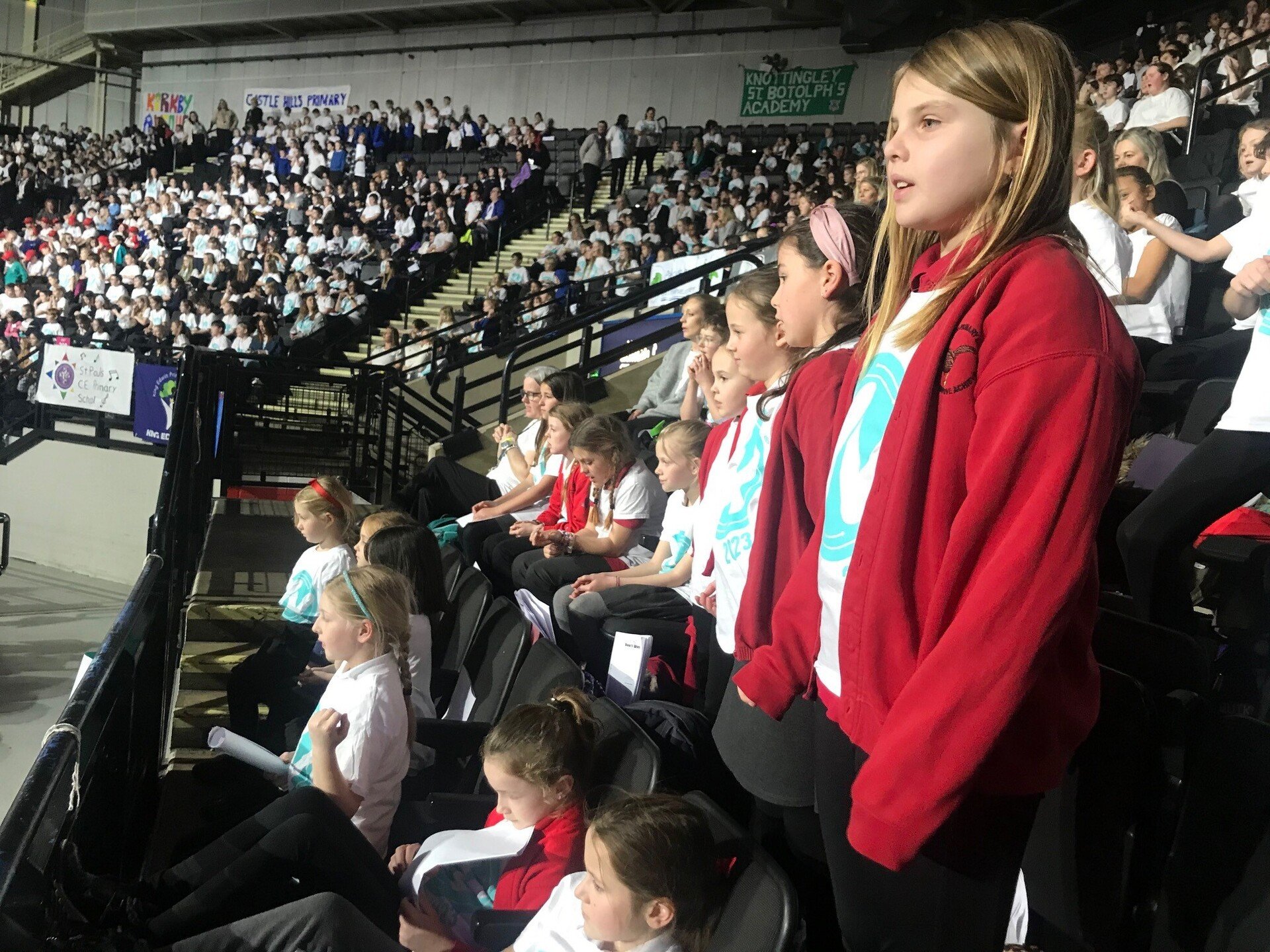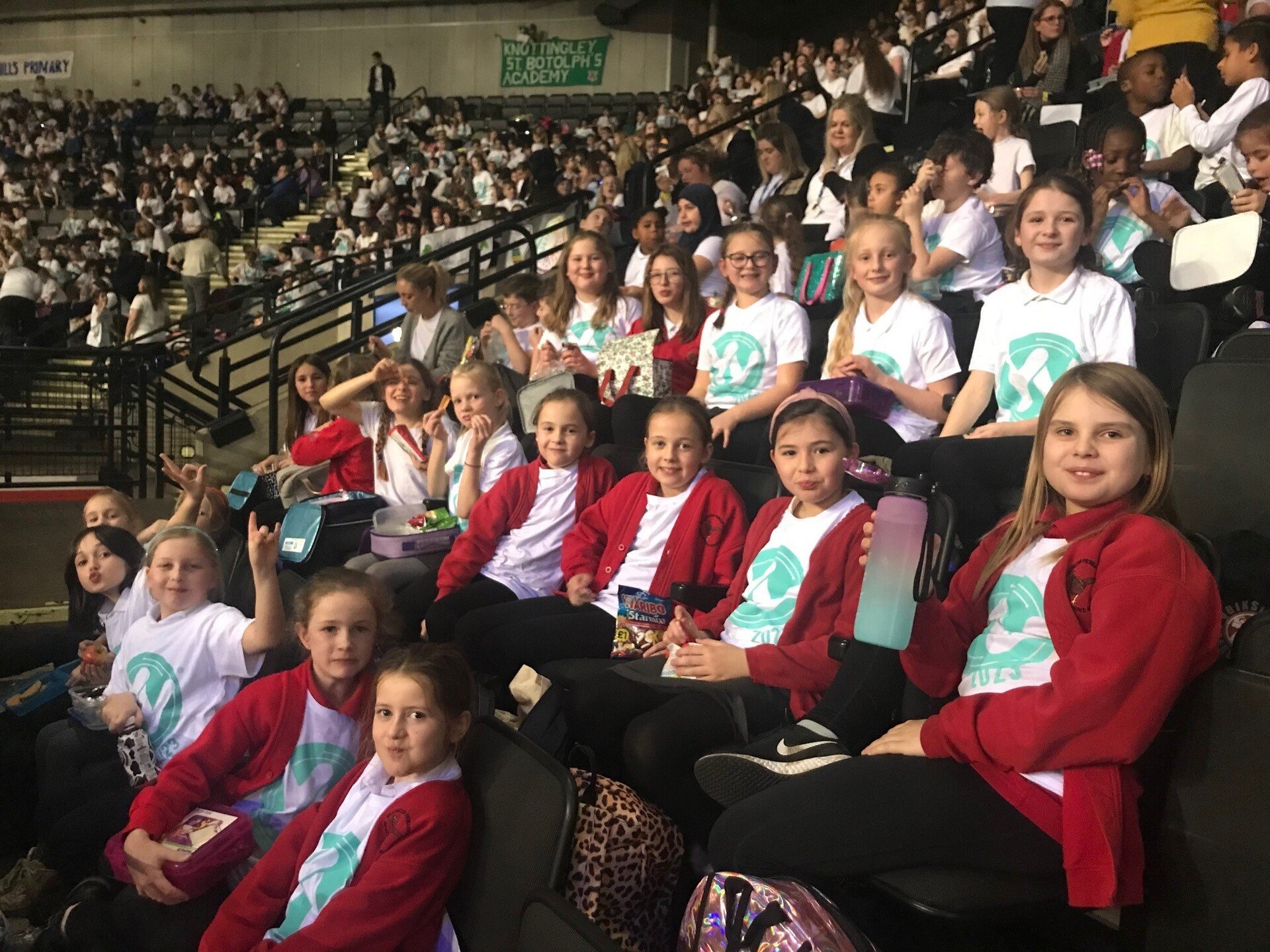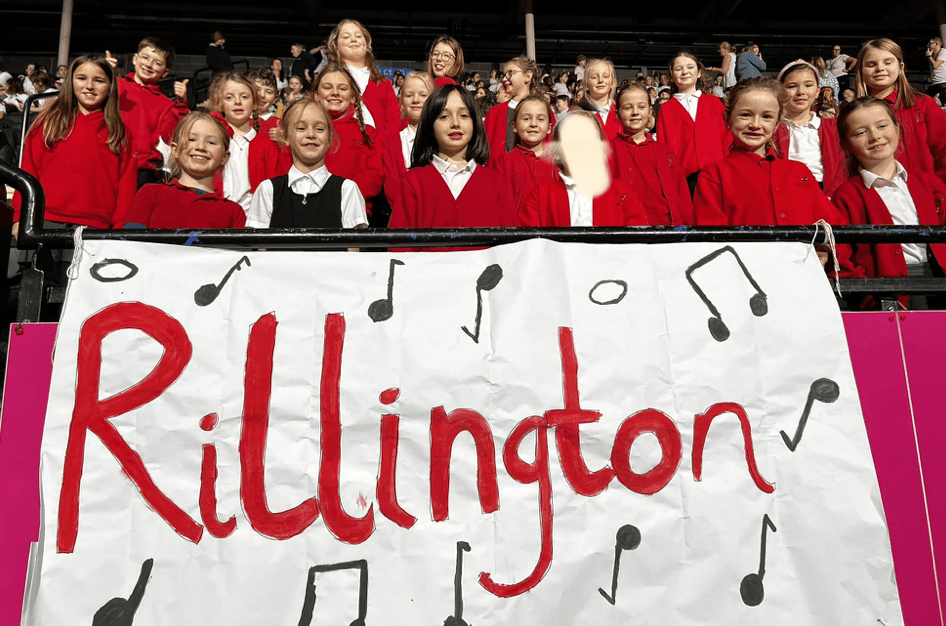 Rillington Festival May 2023
We practiced our music and singing ready to perform to our school community. The sun shone as we took the parents on a journey through 'Nursery Rhymes', 'Friendship' then onto a nostalgic tour through the decades from the 1960s to 2010. Well done everyone, your performances entertained the audience immensely!
Here are a few of videos from the day:
Pupil views from Summer 2023: