Maths through stories in Early Years:
Young children learn about shapes, numbers, and measurement as they play with blocks, put together jigsaw puzzles, help bake a cake, and play Chutes and Ladders. They develop important foundations to mathematical understanding as they experience math all around them.
Young children also learn about math from the picture books we read with them. For example, children can learn ideas about measurement and size in Goldilocks and the Three Bears. Goldilocks sees that Baby Bear's bed is the smallest, and that Mama's bed is bigger than Baby's but smaller than Papa's. As the bears vary in size, so do the beds, so that each bed is matched with just one bear. This story contains some fundamentally important math ideas about relative size, order, and the relations between two sequences—the correlation between the size of bears and the size of beds. As you can see, complex math is embedded in a seemingly simple and familiar story.
How do you pick a picture book with rich math content to mine? Here are our guidelines to help you judge the quality of math picture books.
Literary Qualities
First and foremost, a good math picture book should have literary merit. It should have an interesting plot that holds your child's attention, with relatable characters and vivid illustrations. Your child should find wonder in the story and want to read the book again and again.
For example, Just a Little Bit, by Ann Tompert, is a fun story about an elephant and a mouse who play together on a seesaw. As they do, they call upon their animal friends to try and balance the scales. Several animals have to join the mouse so that the elephant and the rest of the animals are in perfect balance. Your child can connect the story to his or her own attempts to balance with friends at the playground. The illustrations in the story are simple yet attractive and clearly depict the concept of balancing. The story has an amusing ending that will make both you and your child chuckle (if not laugh uproariously).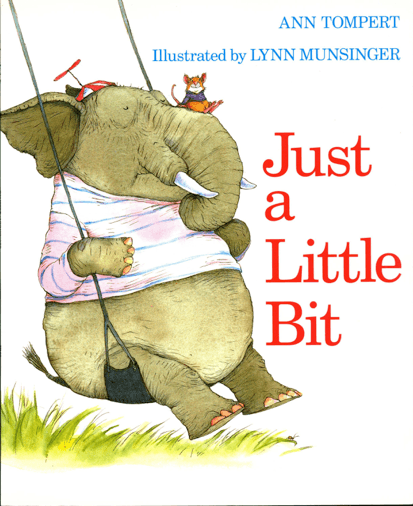 So, the first rule: Reading the story must be fun, interesting, and engaging.
Math Qualities
Not only does Just a Little Bit have literary merit with its vivid images, interesting characters, and engaging plot, but it has quality math content as well. The story introduces children to ideas about measurement and weight distribution on a scale. These important math concepts are seamlessly woven into the narrative and accurately portrayed in the illustrations.
We've identified three features of high-quality math picture books:
1. The illustrations correctly show interesting math content.
2. The text correctly portrays the math content.
3. The illustrations match and support the text and the math and are not distracting or confusing.