Mathematics:
At Rillington, we aim to deliver a challenging, well sequenced, mastery maths curriculum which reflects the national curriculum aims for all pupils to become fluent in the fundamentals of maths, able to reason and solve problems. Our maths approach is taught across our school using resources such as White Rose Maths, Testbase, NCETM and NRICH. We are determined that children understand the importance of mathematics in the world that we live in and how these skills can be used effectively in their own lives. We want our children to enjoy mathematics and to experience success.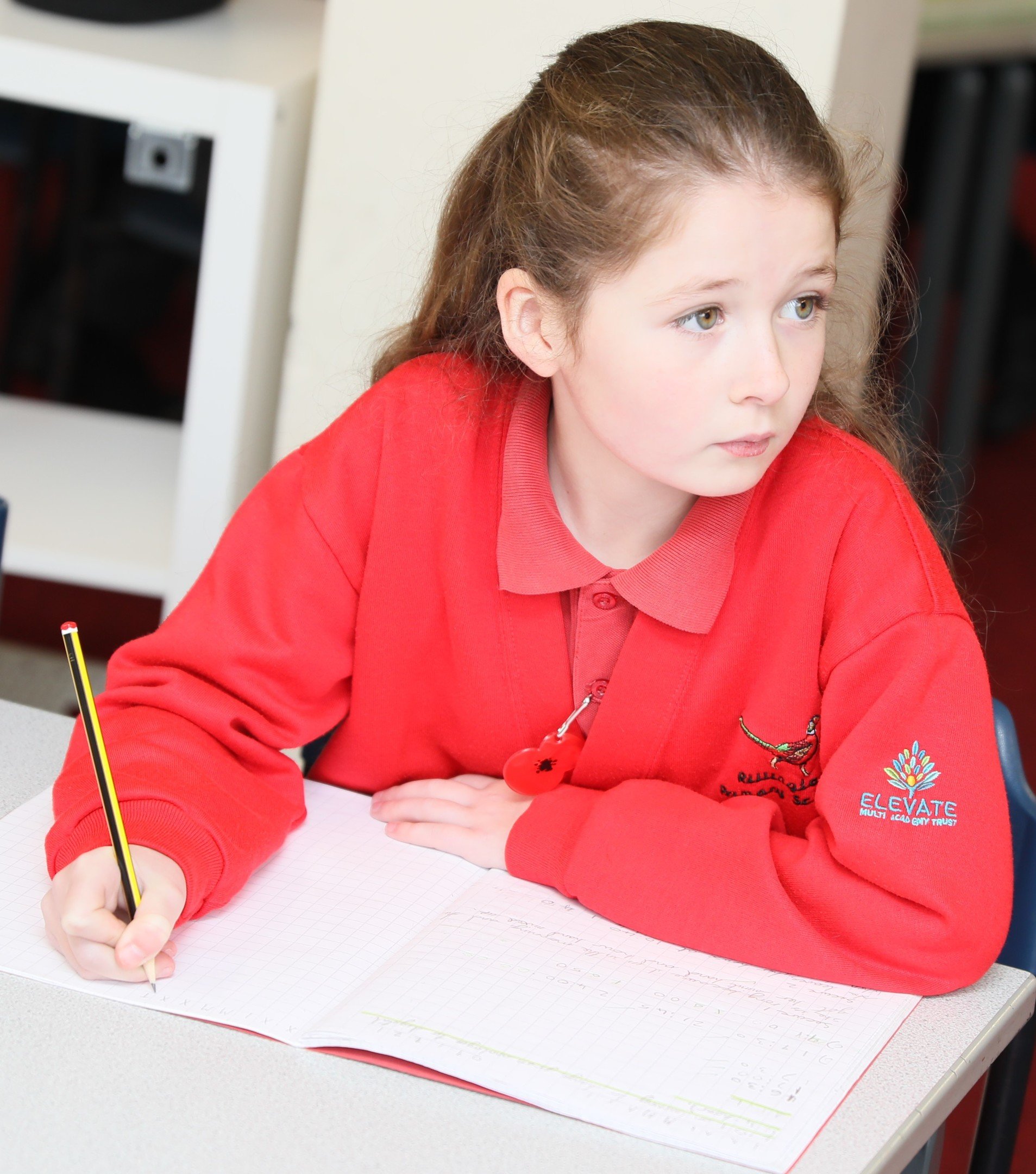 Our lesson structure
This is used to ensure that children are given opportunities to develop their fluency and understanding of mathematical concepts within a 30-minute daily session. During this time children are provided with teacher modelling and scaffolded support with manipulatives, pictoral representations and partner talk time.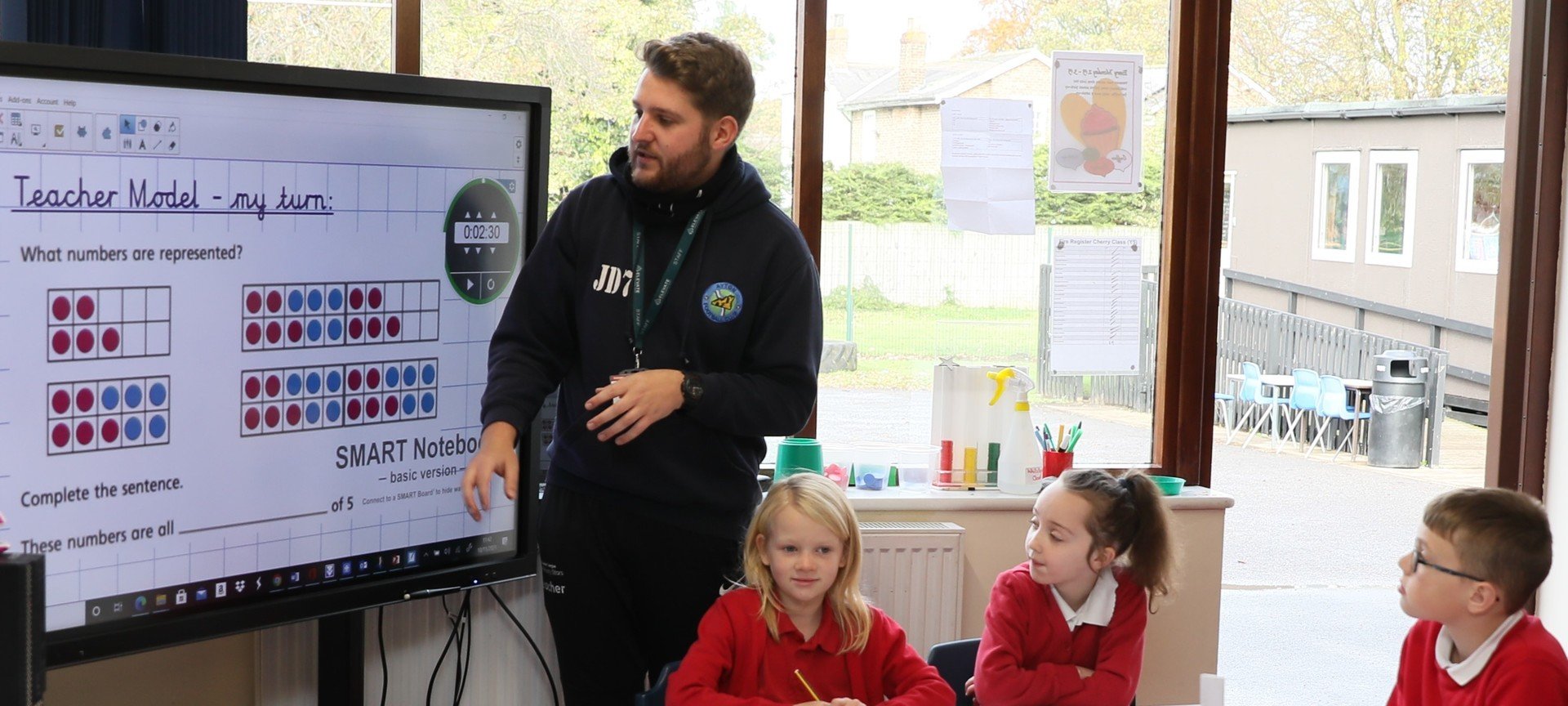 Maths Lesson (Fluency)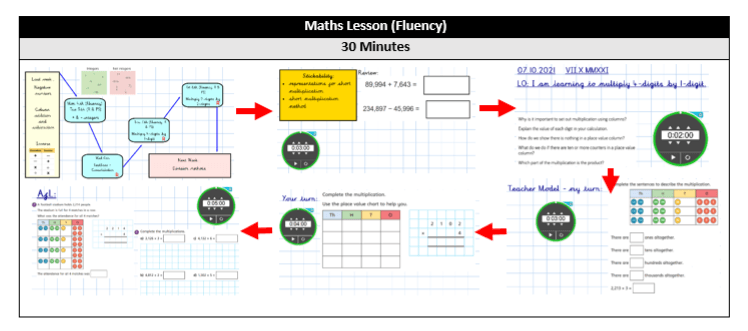 The children are then given another 30-minute daily session at a later time in the day, where they review their learning from the morning session and are then provided with opportunities to further deepen their understanding and conceptual knowledge through reasoning and problem solving activities:
Maths Lesson (Reasoning & Problem Solving)

Our working walls:
Within our lessons we use Sentence stems to support children with their communication and clarification of mathematical conceptual ideas or generalisations. Using a common language to articulate also encourages the use of accurate mathematical vocabulary. This all forms the basis of our 'stickability' collections, which are used to display useful, conceptual information that children can refer to by using their working walls: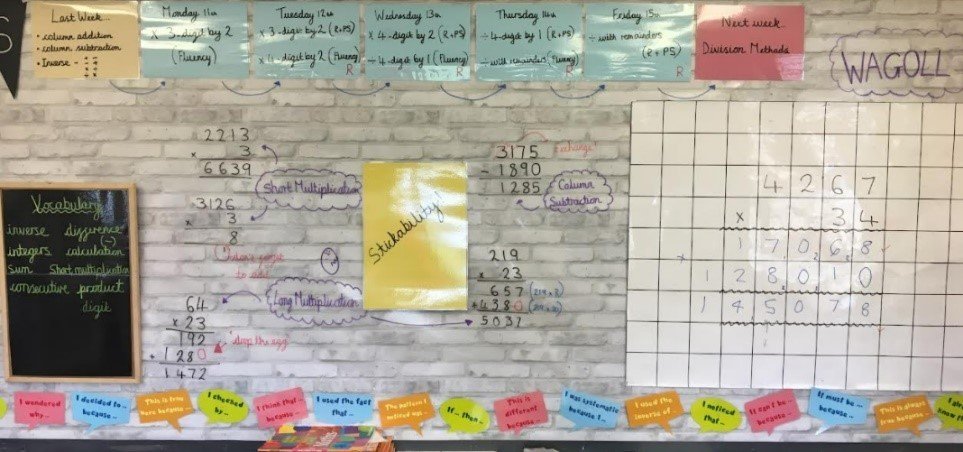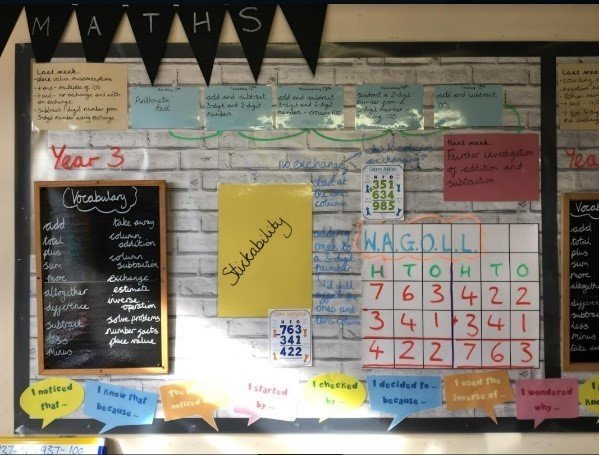 Mathematic arithmetic skills:
All children take part in a maths arithmetic skills session, which consists of a 15-minute daily slot. This session develops children's arithmetic skills and is tailored to meet the needs of each year group using personalised arithmetic material, flashbacks (WRM reviewing previous learning) and multiplication tables practice. Children and teachers mark work together at the end of each session and discuss different strategies and approaches:

Times Tables Rock Stars:
Every child at Rillington from Year 1 – 6 is given a TT Rock Stars login for their own personal account. TT Rock Stars is a fun and challenging programme designed to help children master their multiplication tables in an enjoyable and engaging way. Children are encouraged to access this for at least 5-minutes every day, either at home or during their time in school when opportunities are provided by their class teacher. Being competent, confident, and accurate with multiplication tables is vitally important for children and regular practice is important in achieving this. Our children work hard to 'get on the wall'.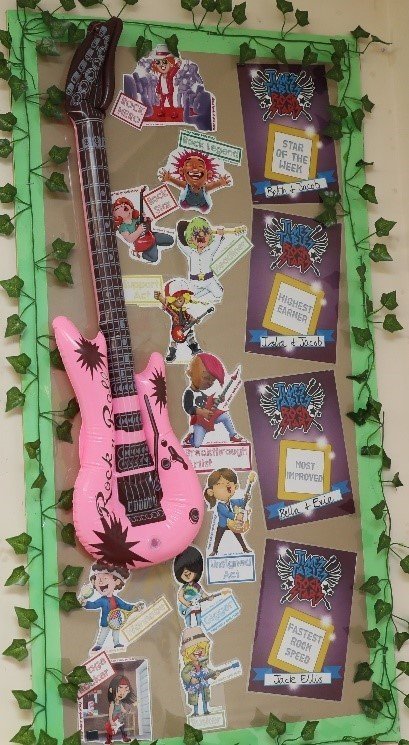 Interventions:
Appropriate and targeted interventions are planned and delivered across the school.
1st Class @ Number supports the national curriculum for mathematics and raises mathematical attainment. The interventions are delivered throughout the week to specific targeted groups and has been proven to increase enjoyment and engagement in mathematics. Success@Arithmetic is a calculation-based intervention aimed at pupils in Key Stage 2 who have difficulties with arithmetic proficiency and need support to improve their understanding of number and written calculation skills. It helps them to make faster progress and to catch up with their peers through a mastery approach.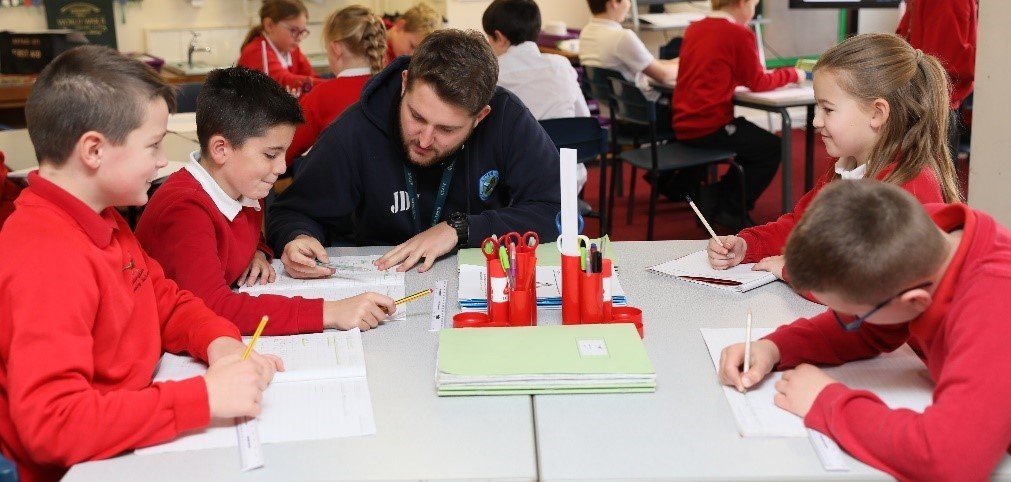 Here's what our children say…
"I love maths!" Santino Year 1 "I really enjoy the challenges that we are given." Libby Year 2 "I like working with my partner to solve problems" Rory Year 2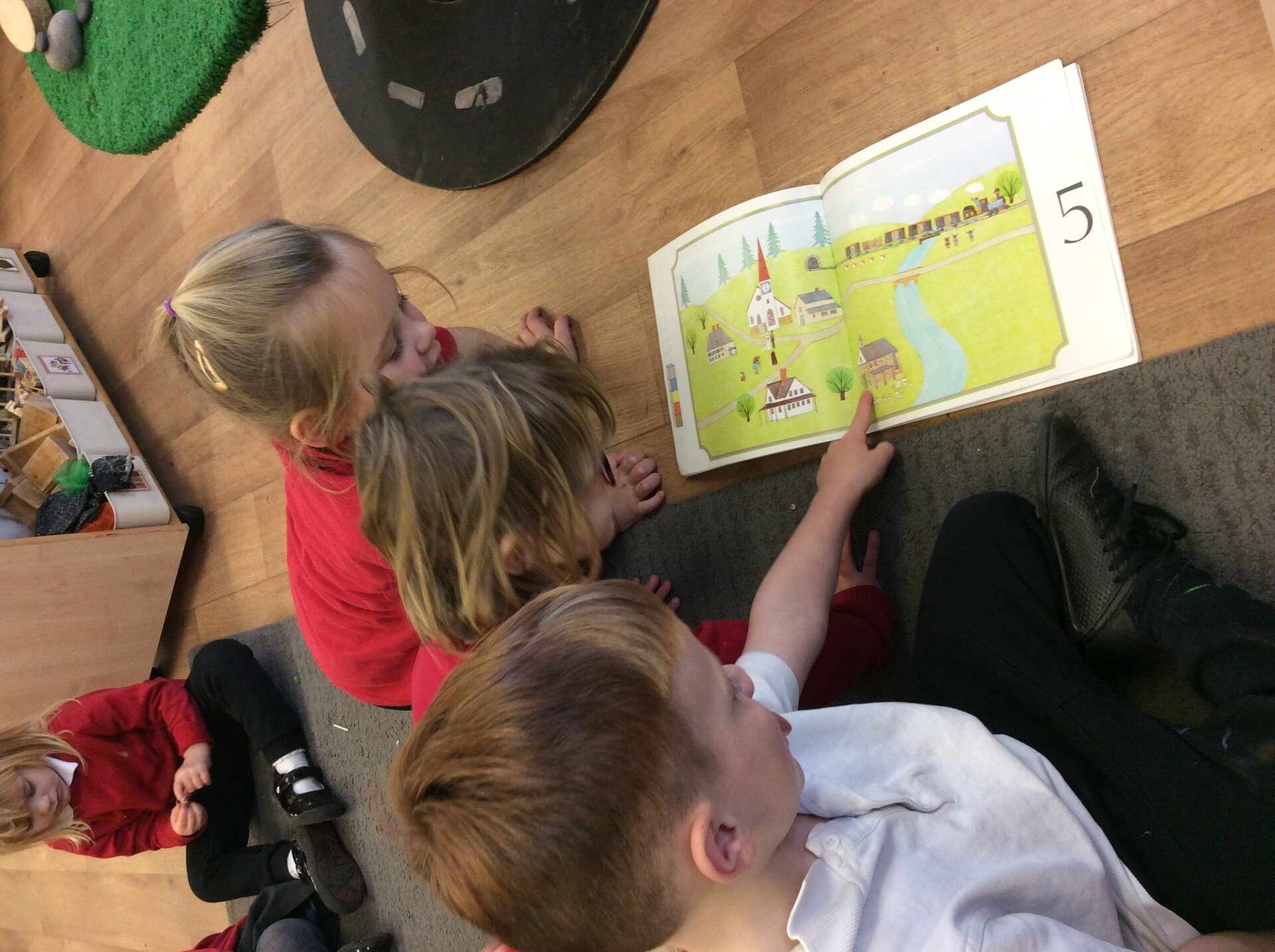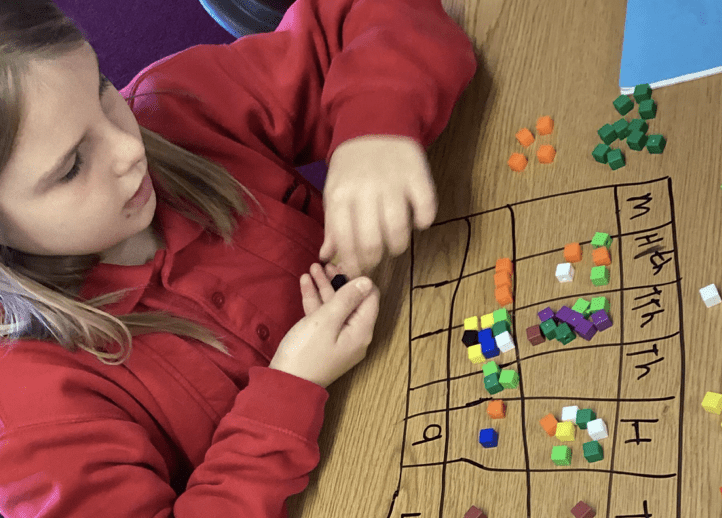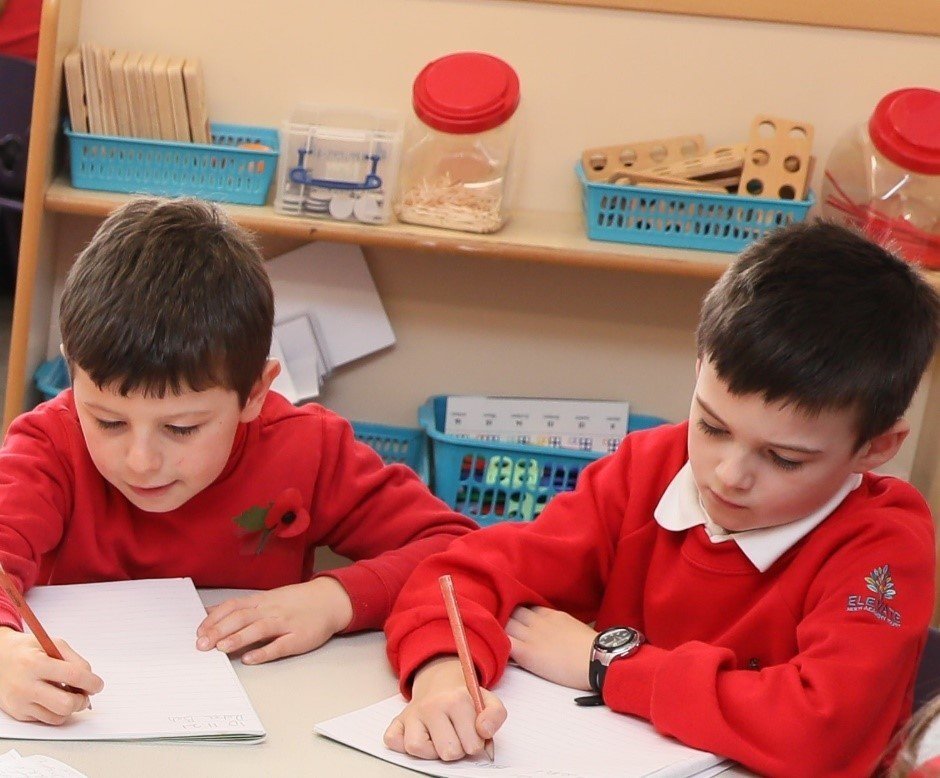 Maths newsletter: